Airsoft is a team game which participants eliminate opposing team players with Airsoft guns which fire a small 6mm in diameter plastic ball referred to as a "BB". The activity is very similar to Paintball in its concept and gameplay however that is where the similarities end. In Airsoft the projectiles are solid and do not leave any marking behind like paintball. Due to this the hobby is honour based and upon being struck with a BB you are expected to call "Hit" and take yourself to a respawn area or await a medic depending on the game rules. Protective gear is essential and full face protection is highly recommended by all sites although the bare minimum is eye protection.
Airsoft Guns are Replicas
With Airsoft the replica guns used are extremely more realistic when compared to paintball. Because of this the laws in the UK are very clear but can sometimes be misunderstood. You must be over 18 to purchase and the guns are sold as "two tone" where half of the gun is painted a bright colour (Usually blue,red or green) to signify it being a replica and not real. That being said you can gain an exemption from this ruling by either being a member of a local Airsoft site or attending a number of times and gaining a recognised number like a UKARA number. There are many different defences one can acquire. Once this defence has been acquired you can purchase the guns in their original colour but not before you gain this defence.
Airsoft Strategies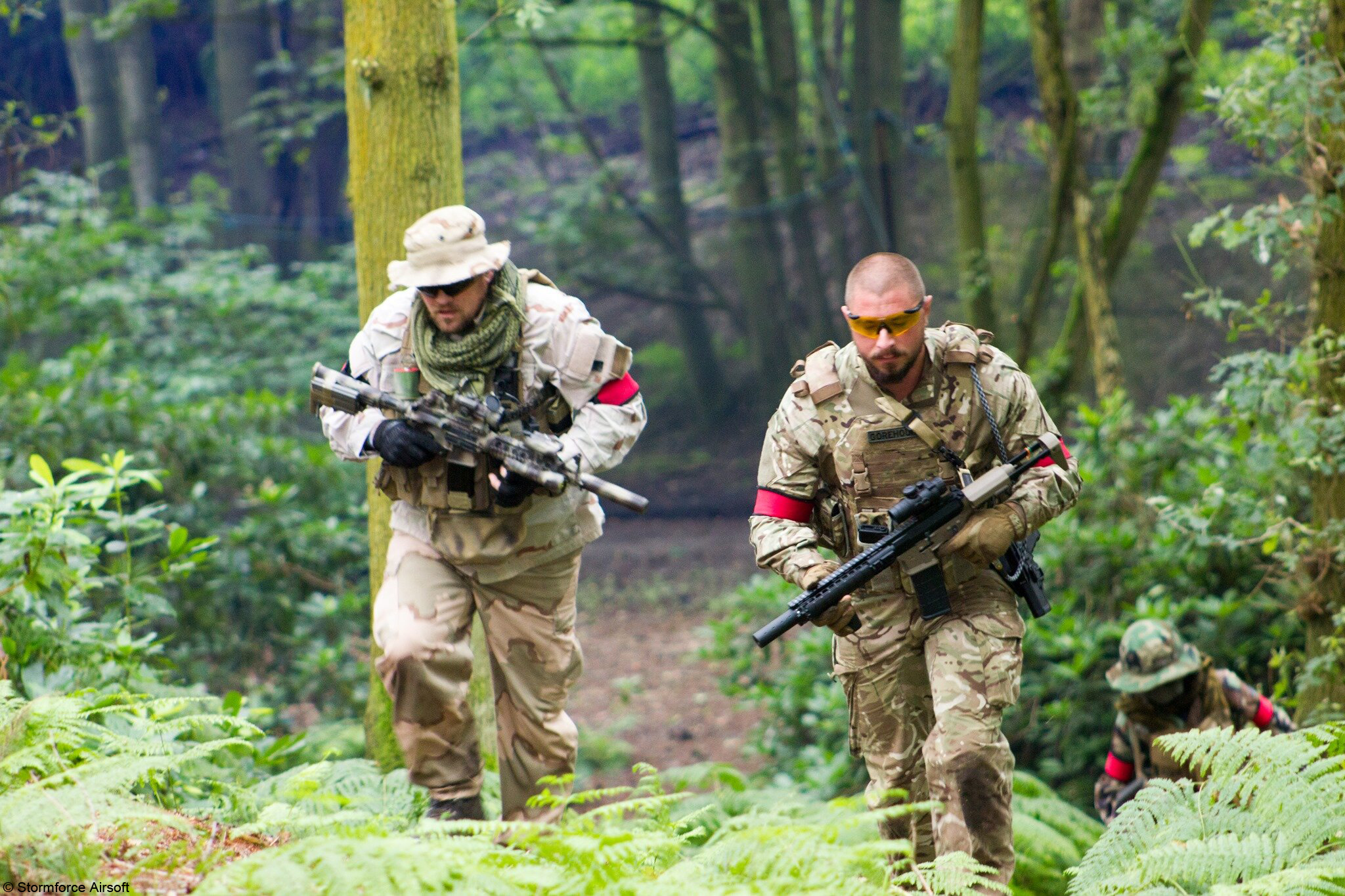 Airsoft gameplay varies massively depending on the Airsoft site or event being attended to. Most sites run day events multiple times a month with some also doing 24 hour events to full weekends where you start on a Friday and finish on a Sunday. The scenarios can be quick games like capture the flag,
Read more »