LYCAN Stock Extension for Ares Amoeba Octa Arms Honey Badger (AM016) & Ares M45 with Arm Brace Stock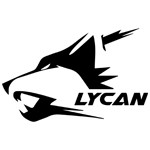 Availability:
Out of stock
LYCAN Stock Extension for Ares Amoeba Honey Badger (AM016) & Ares M45 with Arm Brace Stock This Stock extension allows you to fit a decent sized battery in your your stock while keeping with the look of the original rifle. The Ares Amoeba Octa Arms Honey Badger has a problem that you cannot fit a battery in the stock compartment. The LYCAN Stock Extension fixes this problem but has done it in a far better way than Ares did. The Stock Extension has been expertly machined using the latest CNC processes and has then been finished using anodization instead of paint. This part is far superior to the one that is offered by Ares and it is also cheaper. What more could you want? Made in the UK!
More Information

| | |
| --- | --- |
| SKU | LYCAN004 |
| Brand | Lycan |
| Recoil | No |
| Shell Ejecting | No |
Delivery
Our courier partners deliver from Monday to Friday, excluding Bank Holidays. We will attempt to dispatch all packages within 24 hours, although at peak times this may take slightly longer. Orders with products with two-tone service or Defence Check may take longer to dispatch.
Once the order is dispatched you will get an email with the tracking number and which courier partner it's going to be delivered via. Any missing/incorrect items need to be reported with 48hrs of signed delivery.
Returns
Click Here to Download the Returns Form (PDF Format)
Faulty Product?! Unfortunately that is part of life but be rest assured we are here to help! Contact one of our friendly staff via phone or email. Stating what the problem is, if we can resolve the problem via phone or email great if not then they will advise how to send it back and what details we require.
Two tone
We can two tone any weapon we sell at Bespoke Airsoft. The purpose for two toning is if you do not hold a valid defence under the Violent Crimes Reduction Act (VCRA, 2006) which is to prevent the misuse of Replica Weapons, which applies in England, Scotland, Wales and Northern Ireland.

The gun will be sprayed 51% in a bright/primary colour (we do only blue currently). The process of two toning currently runs at 2 working days depending on Drying Time, which is effected by Ambient Temperature and Weather. and currently no express delivery is available for this even if you select it at checkout.